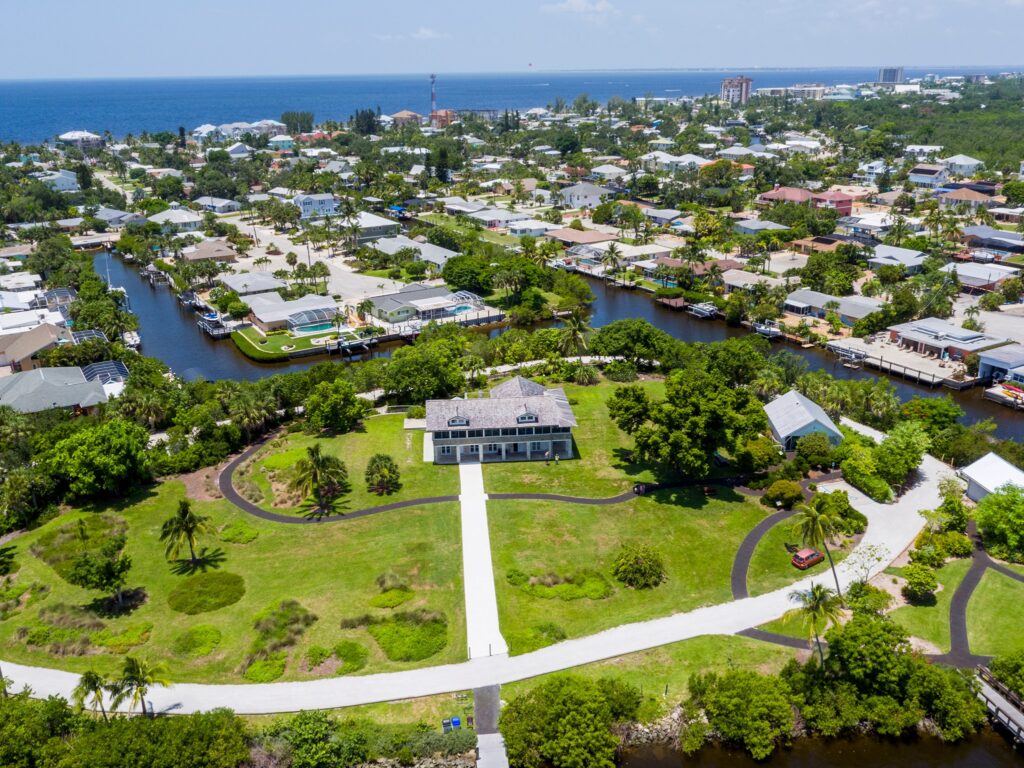 Step back and time and enjoy one of Fort Myers Beach's top attractions, Mound House. The cultural and environmental landmark.
Located just two miles from your Fort Myers Beach accommodations at Lighthouse Island Resort, visit the historic site, first inhabited by the Calusa tribe over two thousand years ago.
At the time, the native Calusa's dominated much of South Florida and were known sea men and sailors. Also, as skilled engineers, they created water courts with terraced mounds to protect their settlements from rising tides and natural disasters such as hurricanes. One of these structures is located right here on Fort Myers Beach and is located where the historic home and property of Mound House rests.
The Mound House site houses a historic residence dating back to 1898, making it the oldest remaining structure on Fort Myers Beach. Once used as a private residence, then a post office, an R&R facility for the military during World War II, and a community center, the building was purchased by the Town of Fort Myers Beach in 1995 to save the structure from development.
In the 1950s, the owners of the home began construction on an in-ground swimming pool revealed that the property was built on top of what was soon discovered to be an ancient Calusa Shell mound. The pool was transformed into a unique "underground museum" that allows visitors to get up close and personal with the layers of history resting under their feet.
Along with the shell mound exhibit, ancient artifacts and a museum are available for all guests who would like to delve deep into the history of the Calusa Indians on Fort Myers Beach.
The Mound House offers two tours available every Tuesday, Wednesday, and Saturday.
Covid-19 Information
Mound House is open from 9 am to 4 pm on Tuesday, Thursday and Saturday. Kayak tours are available. Beach walks are offered at Newton Beach Park every Tuesday and Thursday at 9 am. Masks are required for all program participants and museum visitors. CDC guidelines and social distancing apply.
Mound House Museum & Store Hours
Mound House Museum and Store now open Tuesday, Thursday, and Saturdays 9 a.m to 4 p.m. Appointments to visit the store can be made outside of normal business hours by calling Misty Alexander at 239-339-7726.
For more information, visit www.moundhouse.org or call (239) 765-0865.